Our History
Our history is important to us, it's how we got to where we are today.
History: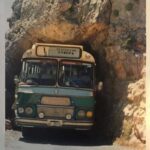 Drakakis Tours was founded in 1993 by George Drakakis, a Kytherian businessman. The agency focused primarily on running the local bus routes, organizing excursions and providing ferry and air tickets for the local population.
Having firmly established the family company as the foremost travel agency on Kythira George Drakakis then passed on the responsibility to his son Panos Drakakis in 2003.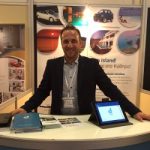 Since then, Panos, armed with an extensive knowledge of the travel industry, expanded the company's services providing everything you would expect from a modern, local travel partner, and ensuring they remained focused on excellent customer service.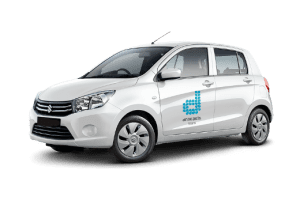 In the year 2008 Panos also founded "drakakis rent a car". Initially set up with a fleet of 10 vehicles, the company has quickly expanded and is now almost the largest car hire company on the island operating a fleet of 120 vehicles.
Since 2009 Panos using old and permanent co-operations with many tourist agencies in Greece and abroad continued to develop and upgrade his services on the island. At the same time he has been looking for new reliable co-operations with successful international travel agencies and T.O companies through participation in many international Tourism Exhibitions every year, thus promoting Kythira and his own company "drakakis tours". New names are added to our rich list of the company's customers augmenting the numbers of travelers visiting Kythira every year.
Since February 2020 drakakis tours is the main agent of the company "Seajets" in Kythera and Antikythera with which you can travel from/to Piraeus, Crete, Antikythera and Gythio.
Philosophy:
The philosophy of our company remains firm and unchanged, as it was conceived and first implemented by its founder George Drakakis almost 30 years ago. Responsibility, consistency, reliability, quality and putting everything in order. Our aim is first and above all to fully satisfy the customer. The benefit of our company follows.
It goes without saying that we constantly promote our native wonderland and then our company through which we are making our living. Our life's mission is to be realistic and practical, not just trying to impress. These few words represent in the best possible way our travel agency. We have been taught by our experiences in Tourism and today we are in a position to use them effectively and communicate with others perfectly through them. Comments and critics of our customers in social media is the best and undisputable proof of our beliefs and devotions.